by Tara K. E. Brelinsky
As far back as I can remember I've always liked to talk with people. Sometimes my love for communication has been a blessing (it led me to become a writer and speaker), but sometimes it has gotten me into trouble (like the countless times I had to write "I will not talk in class" way back in grade school). Yes, for me, honing my communication skills has been a lifelong endeavor.
Yet, even with my passion for all things written and spoken, the call to the new evangelization still stirs up a bit of internal uneasiness in me. I mean, evangelization might require me to step outside of my comfort zone. I'll not only have to talk, I'll need to know what it is that I'm talking about. I'm definitely not a theologian, so I could say the wrong thing. How can I be expected to evangelize?
Crazy Lady in Aisle 6
Oh, and how am I supposed to find people who want to hear my message in the first place? I can't just stop the lady ahead of me in the check-out aisle and tell her about my faith. Well, I guess that I could, but she'd probably think I was crazy and I'm not ready for that kind of judgement.
This new evangelization is a good idea for priests, religious and professional theologians, but it's too much to ask of me. Or is it?
What Evangelization IS
The best way to define my role (and yours) as evangelizers is to first understand what evangelization is.
The simplest way to say what evangelization means is to follow Pope Paul VI, whose message Evangelii Nuntiandi (On Evangelization in the Modern World) has inspired so much recent thought and activity in the Church. We can rephrase his words to say that evangelizing means bringing the Good News of Jesus into every human situation and seeking to convert individuals and society by the divine power of the Gospel itself. At its essence are the proclamation of salvation in Jesus Christ and the response of a person in faith, which are both works of the Spirit of God. –USCCB.org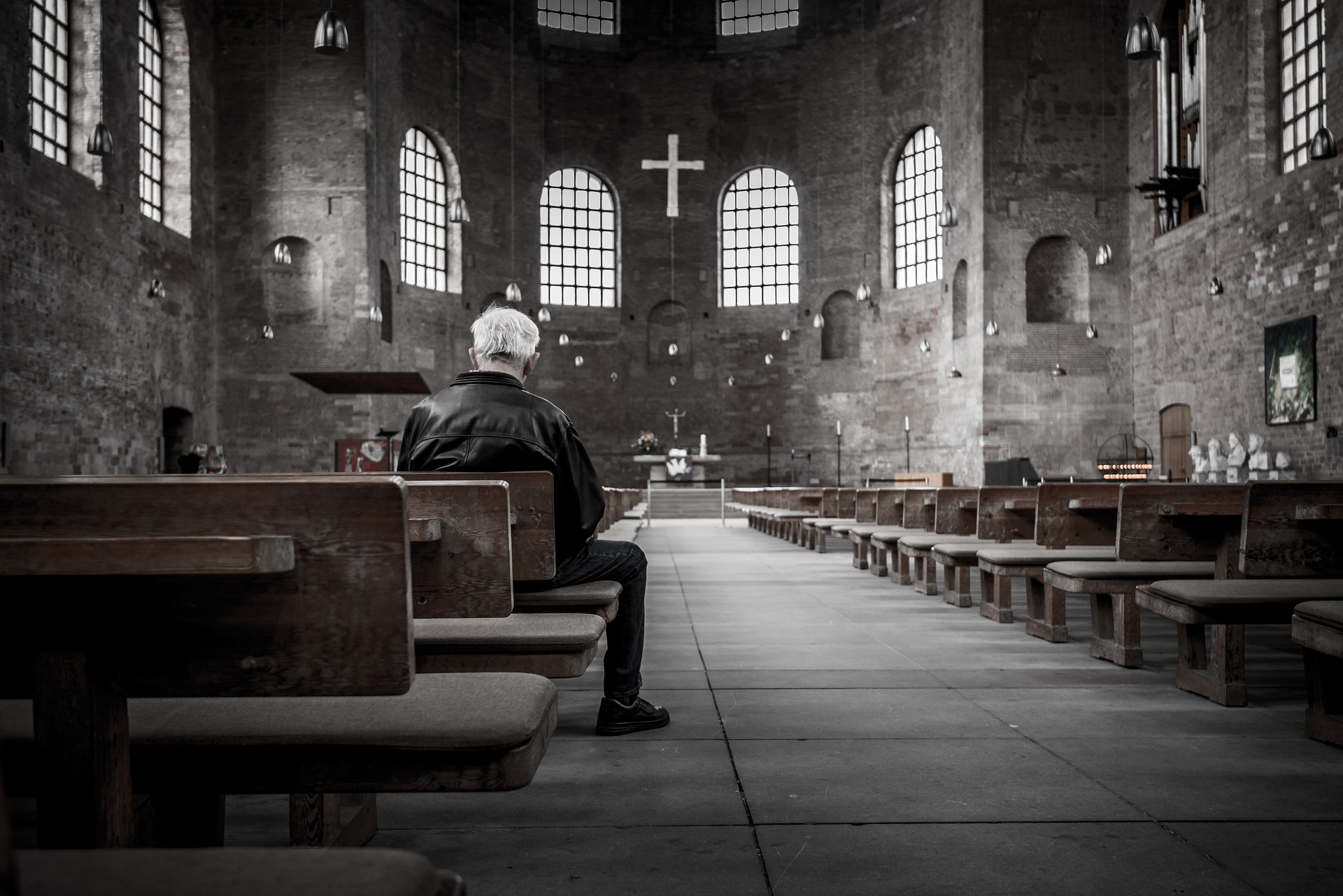 Evangelization is our response to Jesus's directive to "Go, therefore, and make disciples of all nations, baptizing them in the name of the Father, and of the Son, and of the holy Spirit, teaching them to observe all that I have commanded you" (Mt 28:19-20). It is the action of living our baptismal promises.
Furthermore, evangelization requires both an inward and an outward response to the Gospel of Christ. Inwardly, we are called to a continual conversation with our Lord, an openness to the Holy Spirit. We seek and listen to the still, small Voice Who directs all things for our good. Outwardly, we must share the Good News with those who have not heard the Gospel and with those who may have heard but who have not embraced the fullness of the faith.
What Evangelization Isn't
But, isn't faith a personal matter? I mean, if we are all seeking the same God, shouldn't I just let others find Him in their own churches and in their own way?
Evangelization means something special for us as Catholics. …lives are changed by becoming disciples, that is, participants in the Church, celebrating God's love in worship and serving others as Jesus did. Some might think of evangelization solely in terms of Jesus and our relationship with him. Yet our relationship with Jesus is found in our relationship with the community of Jesus—the Church. USCCB.org
Christ's message is for the whole of society, not solely for individuals. Therefore, the Gospel proclaimed by His Church must be the foundation of our societal goals, values and institutions, in order for Jesus to transform all human existence.
Getting Ignited
The new evangelization isn't really something new. It's the continuation of Jesus's mission for us to hear His Message and share it with everyone around us. It's getting ignited by the flame of His love and then shining His Light in the world. This is the primary mission of the Ignited By Truth Catholic Conference: to bring to light the truth of the teachings of the Catholic Church and ignite in all hearts a love for the Faith.
And IBT conferences handle the hard parts of evangelization. They bring together faithful priests and religious, well-trained theologians and knowledgeable Catholic speakers, who have the tools to inspire and educate. They open doors and set the stage for people from all backgrounds and experience levels to come together and hear the Truth.
Spreading the Word Couldn't Be Simpler
As for you and me, aiding IBT in its mission couldn't be simpler. We need only to invite others to attend the annual conference; and we can do that through word of mouth in our every day circles. Additionally, if your parish doesn't have a parish envoy, you can become one. Parish envoys gain easy access to everything needed to invite fellow parishioners to the next IBT conference.
Parish envoy is a volunteer position, so you don't need any special degree or intense training. Envoys assist with simple tasks, such as placing IBT materials (announcements, flyers, posters) in the parish vestibules and bulletins. As an envoy, you can simply forward emails and electronic information to ministry leaders, friends and family, and parish groups, too!
What Envoys Had to Say
"My husband and I would drive over 500 miles to another state to attend Catholic conferences every summer. They were worth the drive, the costs and the time away as we always looked forward to the programs given by many great Catholic speakers.  However, this was before we discovered Ignited By Truth right here in Raleigh. I truly consider the Ignited By Truth Catholic Conference to be a gift to all of the Catholics in South Carolina, Virginia, North Carolina and especially in the Diocese of Raleigh. As the Ignited By Truth parish envoy for St. Luke's church for many years, I am always enthusiastic about the conference because it gives me the opportunity to introduce others to this wonderful gift, right here in our own backyard."
Randi Ostack, St. Luke the Evangelist Catholic Church, Raleigh, NC
"Becoming a parish envoy gives me a chance to bring others closer to God."
Rich Carberry, St. Bernadette Catholic Church, Fuquay Varina, NC
"I was excited to be a Parish Envoy for my parish last year, with my husband's help.   We were new to the parish, so this gave us an opportunity to meet  other parishioners.  I enjoy talking about Ignited By Truth, how the day feeds and ignites you in the faith, and I encourage people to attend."
Lisa Piratzky, St. Joseph, Raleigh, NC
Sign Me Up
Bringing the Gospel to others is our mission, yours and mine. It doesn't have to be an intimidating charge. Become an Ignited By Truth envoy for your parish and help the Holy Spirit set the world ablaze!
To become an envoy for your parish, register on the Parish Envoy page on the Ignited By Truth website. The page also includes additional information, if you have questions about the duties involved in being an envoy.