Bringing to light the truth of the teachings of the Catholic Church and igniting in all hearts a love for the Faith.
Jesus Christ founded the Catholic Church to give His Grace to all people. We continue His Mission to spread the Good News of God's Love. Our hope is that through this conference, more people will see the beauty of the great treasure that God has given to the world in the Catholic Faith.
Our goal is to spread the light of truth from the teachings of the Catholic Church and ignite the hearts of our fellow Catholics in a love for their Faith thereby turning all of us into evangelists for our faith. We do this by providing the tools through our yearly conference, website, social media, emails and blogs.
Sign up for our email list to join our online community. Learn about Catholic events and speakers in the local area year round.
Ignited By Truth provides venues for Catholics from all over the Diocese of Raleigh and beyond to meet and stay connected throughout the year. As we grow in our knowledge and love of the Faith, we can support one another in our common mission to evangelize.
In addition to our annual conference, we:

Refer your friends, family members, and fellow parishioners to our website IgnitedByTruth.org and help us extend our online community!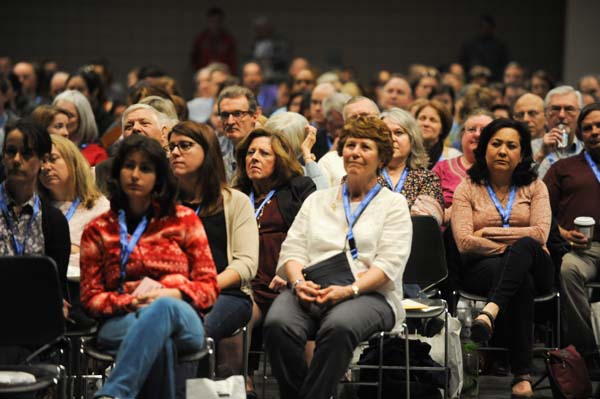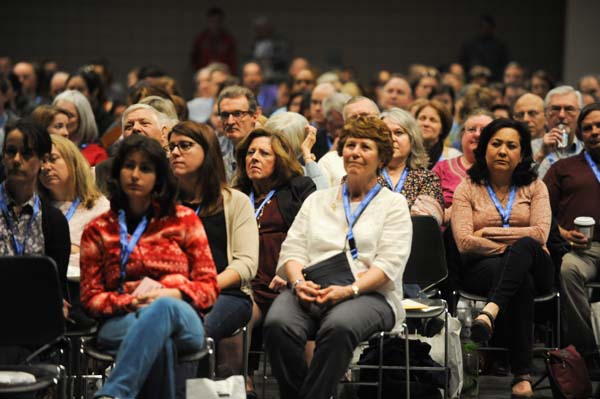 The Ignited By Truth Conference is one of the largest Catholic conferences on the East Coast with a general audience attendance of 1400-3000. Since 2003, the Ignited By Truth Conference has brought nationally-known, dynamic Catholic speakers annually to the Diocese of Raleigh, North Carolina, to enlighten the minds of thousands of adults, young adults, high school, and middle school students. God's graces have enkindled many hearts through the opportunities given for prayer and the sacraments. Catholic books and media have been purchased and taken away for further study and sharing. Ministry displays have inspired works of service. Ignited By Truth brings people together to experience the joy of life with God and sends them forth to be powerful witnesses to the Catholic Faith in their families and communities.
Find out how others have become Ignited and why you should come to the Conference!
More information on the need and purpose for Ignited By Truth can be found in the Ignited by Truth Rationale.
You can also view previous IBT conference speakers below: Speaker Archive

Ten Reasons to Come to the Conference
Fr. Chris Alar
Msgr. Stephen Rossetti
Patrick Madrid
Nikki Kingsley
Ralph Martin
Dr. Edward Sri
Dr. Scott Hahn
John Pridmore
Fr. Michael Schmitz
Patricia Sandoval
Fr. Chris Alar
Matthew Leonard
Fr. Michael Gaitley
Fr. Donald Calloway
Fr. Chris Alar
Dr. John Bergsma
Matthew Leonard
Jesse Romero
Dr. Tim Gray
Dr. Peter Kreeft
Susan Brinkmann
Fr. Larry Richards
Adam Blai
Fr. Dwight Longenecker
Dr. Scott Hahn
Dn. Harold Burke-Sivers
Mark Hart
Fr. Donald Calloway, MIC
Fr. Robert Spitzer, S.J., Ph.D.
Ken Hensley
Fr. Philip Bochanski
Abby Johnson
Fr. Michael Gaitley, MIC
Leah Darrow
Greg and Julie Alexander
Fr. Philip Johnson
Jeff Cavins
Dana Catherine
Jesse Romero
Hector Molina
Patrick Madrid
Mother Mary Assumpta Long
Dr. Edward Sri
David Calavitta
Dr. Scott & Kimberly Hahn
Jennifer Fulwiler
Dr. Scott Hahn
Dr. Michael Barber
Lila Rose
Fr. Michael Schmitz
Raymond Arroyo
Dr. Michael Barber
Sr. Miriam James Heidland
Matthew Kelly
Dr. Brant Pitre
Fr. Dwight Longenecker
John Martignoni
Dr. John Bergsma
Dr. Greg & Lisa Popcak
Pat McCaskey
Immaculee Ilibagiza
Tim Staples
Fr. Larry Richards
Joseph Pearce
Philip Rivers
Peter Kreeft
Mark Shea
Steve Wood
Fr. Leo Patalinghug
George Weigel
Stephen Ray
Dr. Alice Von Hildebrand
Dr. Janet Smith
Jeff Cavins
Carl Olson
Patrick Madrid
Alex Jones
Dr. Ray Guarendi
Marcellino D'Ambrosio
Jim Burnham
Michael Cumbie