by Tara K.E. Brelinsky
My youngest child wants to know why we don't already have a Christmas tree set-up in our family room (it's only Dec 2). Judging by the displays at our local big box store, he thinks we're late to the party.
I tried to explain (as I've done countless times before with his 7 siblings) that Advent begins on Sun, Dec 3 this year. And Advent is a time of preparation. We are preparing for the coming of Jesus Christ: preparing our hearts, preparing our minds, preparing our homes.
Advent, like Lent, is a reflective time that includes prayer, penance and fasting. Though Advent doesn't have the strict penitential requirements of Lent, it is still a period of self-preparation.
The Grinch of Advent
Of course, the secular culture has sold many on the idea that Advent is merely one long Christmas party. The unfortunate result of which is that most of the party-goers are completely exhausted by Dec 26. So rather than celebrate the 12 Days of Christmas, they instead drag the tree to the curb and turn off the holiday lights just as the real season of Christmas is beginning.
Teaching children to be patient when the world around them is merry and bright and beckoning them to join in the revelry can be a challenging. If I'm being honest, grown-up patience can be challenging, too. But we don't need to turn into the Grinch of Advent in order to keep our focus on Christ. Instead, we can choose to slow down a little, look for ways to direct our minds to the coming of the Savior and actively take part in Catholic Advent traditions.
Catholic Advent Traditions
Other Local Ideas for Advent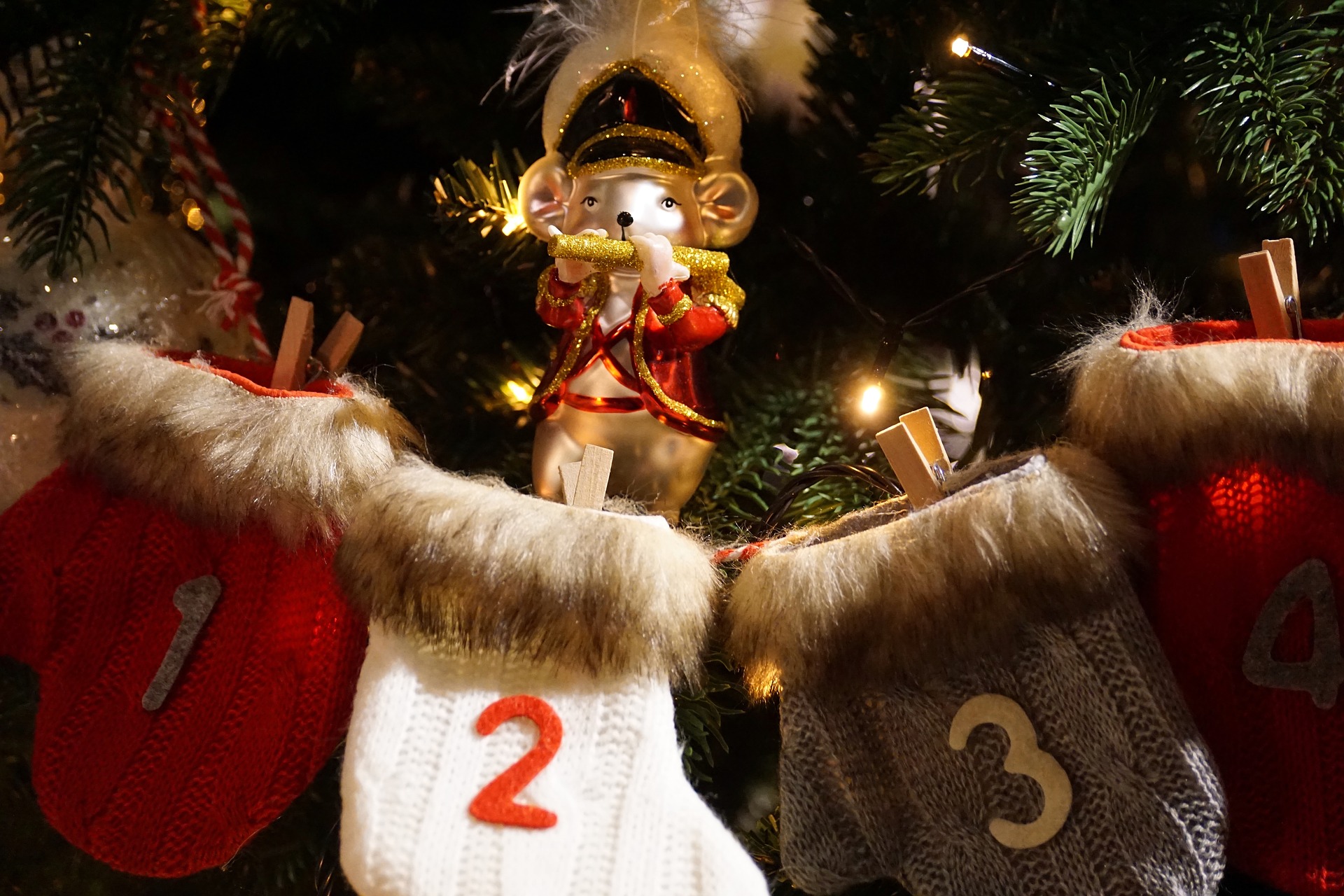 Even though we're holding off on stringing Christmas lights at our house, that doesn't mean we can't enjoy some bright lights right now. Piper Lights and the Lake Myra Christmas Lights are two of my favorite places to take the family at this time of year. Both displays are free of charge (though a donation is suggested) and both include some Christian displays (e.g. nativity, Bible characters, Christian music).
Enjoy an evening (or two) of sacred, holiday music. St. Thomas More Academy Choir & the Liturgical Choir of NC State Catholic Ministry will offer a program of Advent Lessons and Carols on Dec 5. And the NC Symphony will fill the new Holy Name of Jesus Cathedral with Music for A Winter's Eve on Dec 9.
Remember those who are in need this Christmas. Most parishes and local organizations (e.g. police departments) collect gifts for local shelters and children's homes. When you're shopping for loved ones, consider picking up a new toy or other item to donate.
There's no need to fast forward to Christmas in order to fully appreciate the joy of this holiday season. Advent, instead, allows us the time to immerse ourselves in the rich traditions of our faith. And by taking the time to contemplate what is to come, we will be better disposed to receive the full measure of grace that is available to us come Christmas.
Stay up-to-date on Catholic events taking place within the Diocese of Raleigh by bookmarking the IBT Conference website in your browser.